Never forget the initial passion throughout an eternal journey.

Ten years of time flying, ten years of trials and hardships - China Rendez-Vous was first held in 2010, which has been operated for over 10 years and now become the most influential high-end fashionable gathering integrating many world-class luxurious brands in yacht, aviation, limousine and sports car, boutique jewelry, artwork and so on.
The initial wish of China Rendez-Vous is to be yacht lifestyle centric and to trigger a quick development of the yacht industry in China via the agglomeration effect of exhibition and convention. Over 10 year's development, China Rendez-Vous has become "Asia's No. 1 Lifestyle Exhibition" recognized by the world. It's well-known to the world and it catches the attention of elites worldwide. At the same time, this exhibition has also attracted many excellent brands to exhibit and many tourists to visit, benefiting Sanya City and Hainan Province, giving a full play of its connecting and advertising effort in exhibition and convention activities, enhancing Hainan's development in yacht, aviation, tourism and related industries and making a great contribution to the development of economy of Hainan Province.
On the occasion of the 10th anniversary, this year's China Rendez-Vous exhibition will be held on December 13 to 16, 2019 in Visun Time Coast. The theme of the exhibition is "Passion Makes A Legend, Vision Inspires Better Living". Relying on Hainan's political benefit, it will also build an exhibition hall for international-import brands and cooperate with the Miss World event and conduct a fashion show in a transparent and open manner to present the charm of various noble brands in fashion and jewelry on the site of China Rendez-Vous. Through a creative combination of brand cultures and stage arts, the exhibition will bring an unprecedented audiovisual feast for the audiences and become a new fashion hot spot in Sanya once again.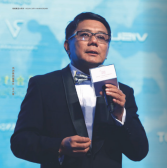 Member of the National People's Congress of Hainan Province, President of China Visun Real Estate Group Co., Ltd. Founder of China Rendez-Vous: Mr Wang Dafu
Visun Group has been deeply rooted in Hainan for nearly 20 years, making positive contributions to Hainan's development in economy and tourism as well as urban cultural construction. Meanwhile, as an enterprise with a sense of social responsibility, Visun Group actively participates in social welfare undertakings. In 2019, we will continue to shoulder social responsibility by delivering a great love and actively participating in charity and social welfare undertakings.
On behalf of Visun Group and China Rendez-Vous Organizing Committee, I would like to welcome all categories of branded high-end exhibitors, partners and media friends from all over the world to attend the 10th China Rendez-Vous in 2019. We sincerely hope that, as in the past, we can get a full support from our friends in all industries and work together to build a comprehensive social platform integrating business, culture and art for global elites, so that more far-sighted people can share this grand annual international gathering with us!